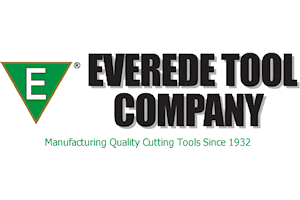 Everede Small Indexable Boring Bars
Located in Chicago, Everede Tool Company has been manufacturing quality cutting tools since 1932. Everede Tool Company manufacturers standard and special indexable cutting tools including Boring Bars, Countersinks, Chamfermills, Counterbores, Inserts, and more.
Everede made the first inserted boring bar, in the 1940's. Having the largest selection of screw-on boring bar in the industry, Everede now wants to be your "one stop shop" for boring bars and it has recently added hundreds of products to its ANSI Program.