About Our Team
Our focus is providing outstanding customer service and a genuine commitment to our customers.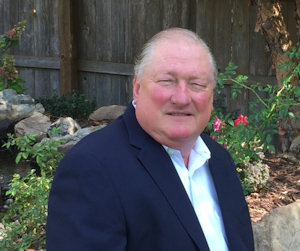 Kirk grew up in West Des Moines Iowa and went to Des Moines Techincal High School where he took Machine Shop class for 3 years as a trade.
After high school Kirk went to work for John Deere where and went through his Machinist apprenticeship. He worked at John Deere for six years and then decided to sell Carbide Tooling for TRW Carbide Division who changed their name to Rogers Tool Works in 1986.  Kirk worked 19 years with RTW, was the Midwest Regional Sales Manager for 10 years and then moved on to Circle Machine Company for 11 years where he was the National Sales Manager for 4 years before starting Factory Tooling Solutions in January 2007.
Kirk has been married to his wife Michele for 40 years who encouraged and supported him to start his own company. Kirk is looking forward to becoming a grandfather in January of 2017. He enjoys hunting, golfing and being outdoors.
Areas: Iowa, Minnesota, Nebraska, Central Illinois, North Dakota, and South Dakota
Phone: 515-249-3549
Email: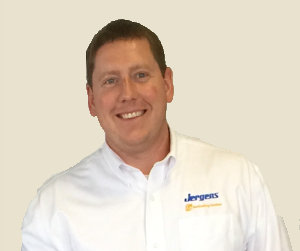 Chris grew up in Ankeny, Iowa with a love for golf, fishing and sports. After graduating high school in 1999, he went on to Iowa State University to study Agricultural Business. Metalworking runs deep in the family and he always has had a passion for the industry.
After graduation in 2004, Chris was offered a position in Kennametal IPG's training program in Augusta, Georgia. There he spent six months in the training program studying HSS and carbide cutting tool such as; drills, end mills and taps.
After training in Georgia, Chris was promoted to a position with Kennametal at Alcoa in Torrence, California testing products at different CNC machines in effort to increase Alcoa's productivity at the spindle.
Chris then joined the Kennametal sales team in Indianapolis, Indiana where he also took milling classes at a local technical school and resided for seven years. He then relocated to Kansas City in 2012 with his wife Gina, and dog Maddox, to work with his father at Factory Tooling Solutions.
Areas: Kansas, Missouri, Oklahoma, and Southern Illinois
Phone: 317-495-4332
Email: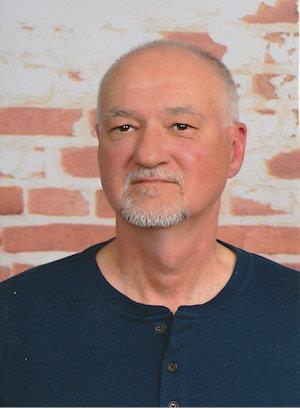 Bryan has 30 years of industrial distribution experience and has built a reputation for being technically minded with a concentration in cutting tool application. Bryan attended Oakland City College and IUPUI where he majored in business marketing. After he began working for an industrial distributor, he attended Ivy Tech where he studied Machining Principles.
Bryan has been married for 35 years and has three children – two daughters and one son. Bryan also studied at Cincinnati Bible College and Seminary and has served as a volunteer Chaplain in a men's correctional facilities in Indiana for more than 20 years. Bryan is an accomplished keyboardist and spends a great deal of his spare time writing and arranging music. He also loves to camp and fish, although he doesn't get to enjoy these things as often as he would like.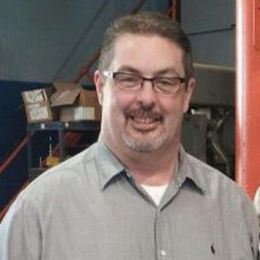 Terry grew up in his father and grandfather's tool and die shop in the 70s and 80s, and after graduating college, was drawn (like a magnet to steel) right back toward the machining industry.
Terry has been in manufacturing tool sales (either through distribution or factory sales), for 30+ years.
Terry has been married to Jennifer for nearly 20 years, and combined have 4 sons- and many grand-puppies, grand-kitties, grand-goldfish – but as of now, no grandchildren.
Terry is an avid sports fan and has enjoyed coaching his kids in various sports as they have grown. He expects one day, he'll have grandchildren to coach, or at least cheer for!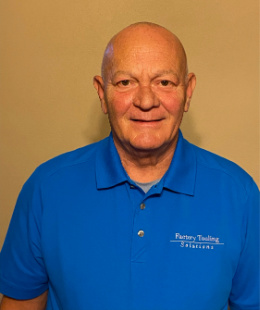 Brian grew up in Central Illinois, he received his pilot's license when he was a Junior in High school (1978), his passion is flying, golfing & family. He received his degree in Manufacturing Technology, after graduating he pursued his career in a shop as a CNC Operator & shortly after that, he began programming CNC machines for 3 years.  He then started his Sales career working for RTW (Rogers Tool Works) for 10 years, after that he was offered a Sales position at Sandvik Coromant. After 6 months into the Sales position, he was offered and accepted a Sales Management role and did that for 24 years. He retired from Sandvik Coromant in 2017 & continues his passions of sales and working with people at Factory Tooling Solution.

Area: Central Illinois
Cell Phone: 309-696-9825
Email: