About Our Team
Our focus is providing outstanding customer service and a genuine commitment to our customers.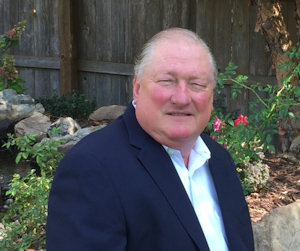 Kirk grew up in West Des Moines Iowa and went to Des Moines Techincal High School where he took Machine Shop class for 3 years as a trade.
After high school Kirk went to work for John Deere where and went through his Machinist apprenticeship. He worked at John Deere for six years and then decided to sell Carbide Tooling for TRW Carbide Division who changed their name to Rogers Tool Works in 1986.  Kirk worked 19 years with RTW, was the Midwest Regional Sales Manager for 10 years and then moved on to Circle Machine Company for 11 years where he was the National Sales Manager for 4 years before starting Factory Tooling Solutions in January 2007.
Kirk has been married to his wife Michele for 40 years who encouraged and supported him to start his own company. Kirk is looking forward to becoming a grandfather in January of 2017. He enjoys hunting, golfing and being outdoors.
Areas: Iowa, Minnesota, Nebraska, Central Illinois, North Dakota and South Dakota
Phone: 515-249-3549
Email: moc.p1563888672er-lo1563888672ot@kr1563888672ik1563888672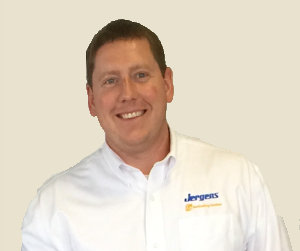 Chris grew up in Ankeny, Iowa with a love for golf, fishing and sports. After graduating high school in 1999, he went on to Iowa State University to study Agricultural Business. Metalworking runs deep in the family and he always has had a passion for the industry.
After graduation in 2004, Chris was offered a position in Kennametal IPG's training program in Augusta, Georgia. There he spent six months in the training program studying HSS and carbide cutting tool such as; drills, end mills and taps.
After training in Georgia, Chris was promoted to a position with Kennametal at Alcoa in Torrence, California testing products at different CNC machines in effort to increase Alcoa's productivity at the spindle.
Chris then joined the Kennametal sales team in Indianapolis, Indiana where he also took milling classes at a local technical school and resided for seven years. He then relocated to Kansas City in 2012 with his wife Gina, and dog Maddox, to work with his father at Factory Tooling Solutions.
Areas: Kansas, Missouri, Southern Illinois
Phone: 317-495-4332
Email: moc.p1563888672er-lo1563888672ot@si1563888672rhc1563888672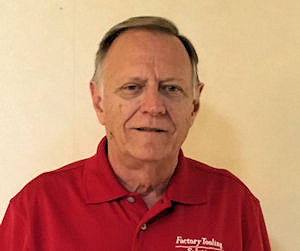 David has an extensive machining background with an emphasis on cutting tools. David has helped design, develop and manufacture solid and indexable carbide tools, during his career at Wendt-Sonis, TRW, RTW, Greenfield, & Kennametal. He has worked on tooling for the Automotive, Aerospace, Oil/ Energy and Agriculture Equipment industries. He has long background of creating and implementing products and process improvements that lead to increased profitability. David was a "Certified Metal Cutting Professional" from Kennametal University and holds a Co-patent for the "One-Shot" drill for making flat bottom drills in the rock bit industry. He is married with one daughter and two grandson's and while he's not developing tools, he enjoys gardening and traveling with his family.
Areas: Arkansas and Eastern Oklahoma
Phone: 479-586-4547
Email: moc.p1563888672er-lo1563888672ot@di1563888672vad1563888672