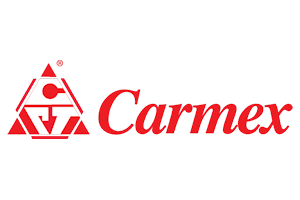 Carmex Threading Solutions
Carmex Precision Tools LLC is a sales branch of Carmex Precision Tools Ltd a leading manufacturer of high quality cutting tools, founded in 1988 Maalot, Israel.
Product Lines
Carmex specialize in the production of threading tools for turning and milling. Our product lines include Thread Turning inserts and toolholders, Mill Thread inserts and tool holders, Mill-Thread Solid Carbide and Spiral Mill Thread.
In addition to threading, we produce grooving tools, Mini Chamfer mills and the Tiny-Tools line of small boring bars for threading, turning, grooving small parts.
The company's different product lines are recognized worldwide as advanced technology, reliable full range lines that offer accurate geometry, excellent cutting performance and extended tool life. Our products and the service we provide live up to the highest standards and outperform them.
Carmex also produces special tools in accordance with customer's requirements.
Quality Assurance
In addition to our unyielding strive for high quality, speedy service and reliability, Carmex is certified by ISO 9001:2008, ISO 13485:2003, ISO 14001:2004, OHSAS 18001 and CE.
Most of our customers' requirements are supplied immediately from our readily available wide range of stock, as well as from our agents and distributors' stocks around the world.
On August 2008 Carmex completed its transfer to the new, state of the art modern building.In addition to the construction we invested in machinery and advanced equipment as part of our strategy to keep our position in the first line of high technology.