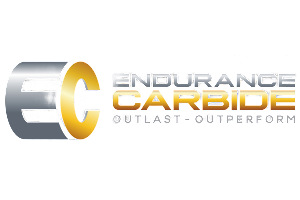 Endurance Carbide Has Been Serving Customers With Integrity and Passion Since 1961.
Endurance Carbide is a Michigan manufacturer of carbide wear parts including punches, dies, bushings, gages, and special "per-print" tooling.
They began as a family company and still maintain their humble roots to this day.
They have since grown into a team of 25+ employees who are committed to servicing clients with integrity and passion for their craft. Their goals are to maximize outputs, accommodate customers with exceptional customer service, and always deliver on their promises! These values run deep in all of Endurance Carbide operations, including their 100% Satisfaction Guarantee.
A superior tool is always worth its cost if it's producing better output.
Endurance Carbide creates carbide-wear tools that last longer. There is a dynamic relationship between each tool's carbide grade, coating, and end finish. Each of these factors needs to be highly scrutinized and tested in order to strike the perfect balance for maximum performance.
Who to Contact
Rep: Kirk Beavers
Area: Iowa and Nebraska
Phone: 515-249-3549
Email:
Rep: Chris Beavers
Area: Kansas City Suburbs in Kansas and Missouri
Phone: 317-495-4332
Email:
Rep: Bryan Prillman
Area: Indiana
Phone: 317-601-7395
Email:
Rep: Terry Loveland
Area: Kansas and Oklahoma
Phone: 316-249-3823
Email: 
Rep: Brian Albright
Area: Central Illinois
Phone:309-696-9825
Email: