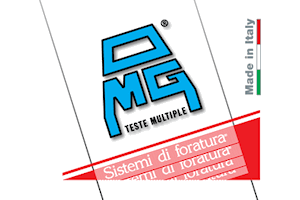 OMG Angle, Multi Spindle Heads
OMG North America has been formed as a partnership between Tapmatic Corporation Post Falls, Idaho USA and O.M.G. srl of Cavriago (RE) Italy.
OMG North America combines over 100 years of experience in the metal working field with the aim to satisfy customer's requirements for precision, quality (OMG is 9001 Certified), excellent service and fast delivery from our Idaho wharehouse.
OMG North America offers the most complete range of multispindle heads on the market.
The OMG North America product line includes:
Angle Heads, Adjustable Joint Multispidle Heads, Variable Axis Heads, Spindle Speeders, Milling Heads and Specials.