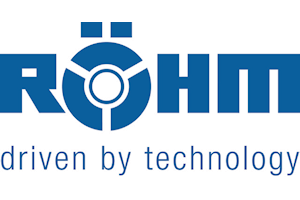 The name Rohm stands for speed, power and precision for more than 100 years. When it comes to powerful clamping tools, Rohm is the partner and system supplier of choice. we are continually improving our products and services, actively expanding into new markets an duding innovative production processes and technologies. With more than 50 registered offices and agencies from USA to Japan Rohm is precent on every continent and is close to customers everywhere.
Rohm is a leading manufacturer of Drill Chucks, Live Centers and Face Drivers, Lathe Chucks/ Independent Chucks, Vise's, Automation Technology, Power Chucks, Cylinders and Steady Rests, Mandrels and Collet Chucks, and Tool Clamping Systems.
We also provide industry specific solutions. Our understanding of consistent customer orientation primarily involves the development of individual solutions in the entire range of clamping technology. We accept and master even the most difficult challenges.
Who to Contact
Rep: Kirk Beavers
Area: Iowa, Nebraska and Central Illinois
Phone: 515-249-3549
Email: 
Rep: Chris Beavers
Area: Missouri and Southern Illinois
Phone: 317-495-4332
Email: